January 23, 2015
As promised..a natural cream base recipe on the blog! There are lots more recipes to follow, but this is a great one to do, as there are so many varieties you can try to make it perfect for you and your skin type!...Who needs chemicals on their skin which can be harmful to health, when we have these gorgeous, natural ingredients..?!
What you need to make approx 250g:
25g (6tsp) raw cocoa butter
20g (5 tsp) beeswax
135ml (7.5 tbsp) of your favourite base oil/s (I used organic almond oil & avocado oil in these photos)
135ml (7.5 tbsp) water (spring, or infused with herbs of your choice)
13g (3 tsp) plant based emulsifying wax
You'll also need a jar to store it in, glass bowl/bain marie, 2 saucepans, spoons.
You can find all the ingredients on my online store at
www.CaleysApothecary.co.uk
.
How to:

Melt the cocoa butter in a bain marie (or in a glass bowl over a saucepan of water), with the beeswax and chosen base oils.
In the second saucepan, the spring water/infusion (strained, if herbs were used) should be heated up, with the emulsifying wax added. Heat until the emulsifying wax is fully dissolved.
Take the bowl with the melted cocoa butter, oils & beeswax off the heat and slowly add the water/emulsifying wax mixture; stirring the whole time.
Keep stirring until the mixture cools. It can take a while for the mix to cool, but do keep stirring, to achieve the correct consistency, as it can separate if you stop mixing too quickly!
This cream can be kept in the fridge, although I tend to add a little Vitamin C Powder to the water/emulsifying wax stage, OR add a few drops Vitamin E oil or Grapeseed Extract to act as a natural preservative, to keep the cream from going off quickly. With a natural antioxidant preservative added, this cream can keep for many months.
This cream has such a luxurious, moisturising feel to it. You can add a few drops of essential oil of your choice, or use different base oils/herb infused oils, depending on what properties you're after!..What are you waiting for..? Enjoy!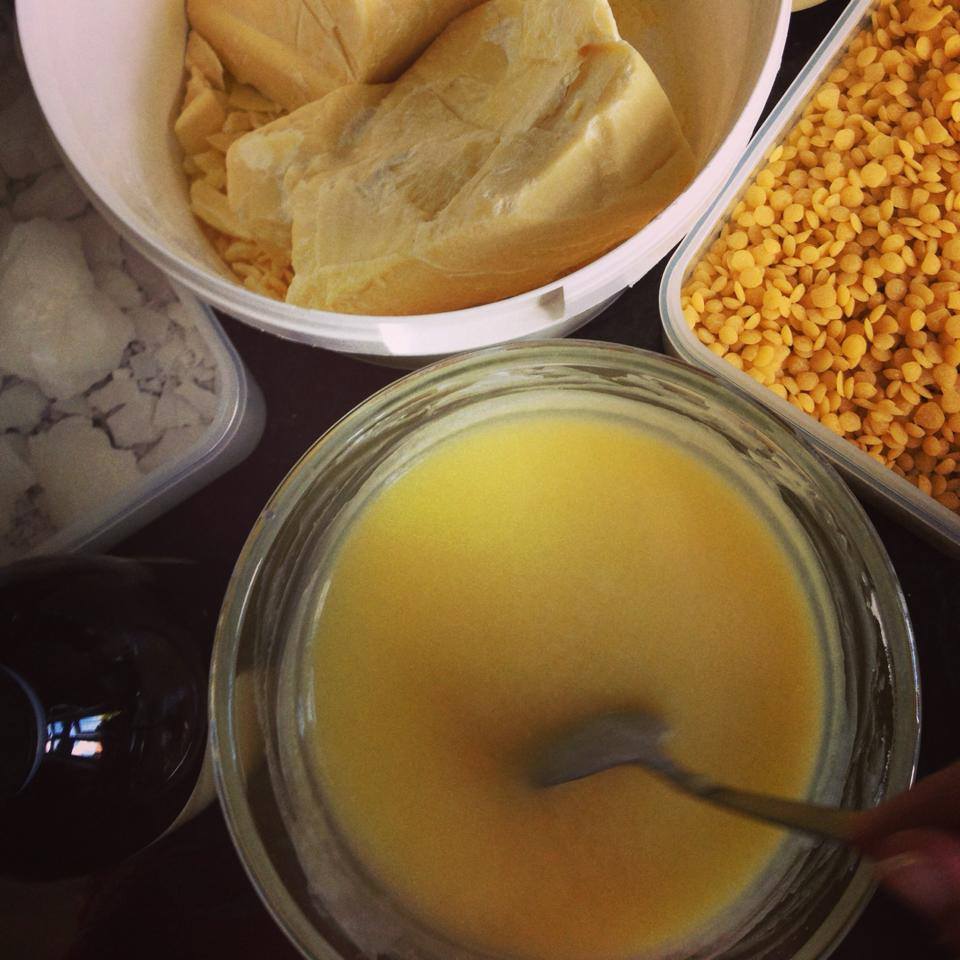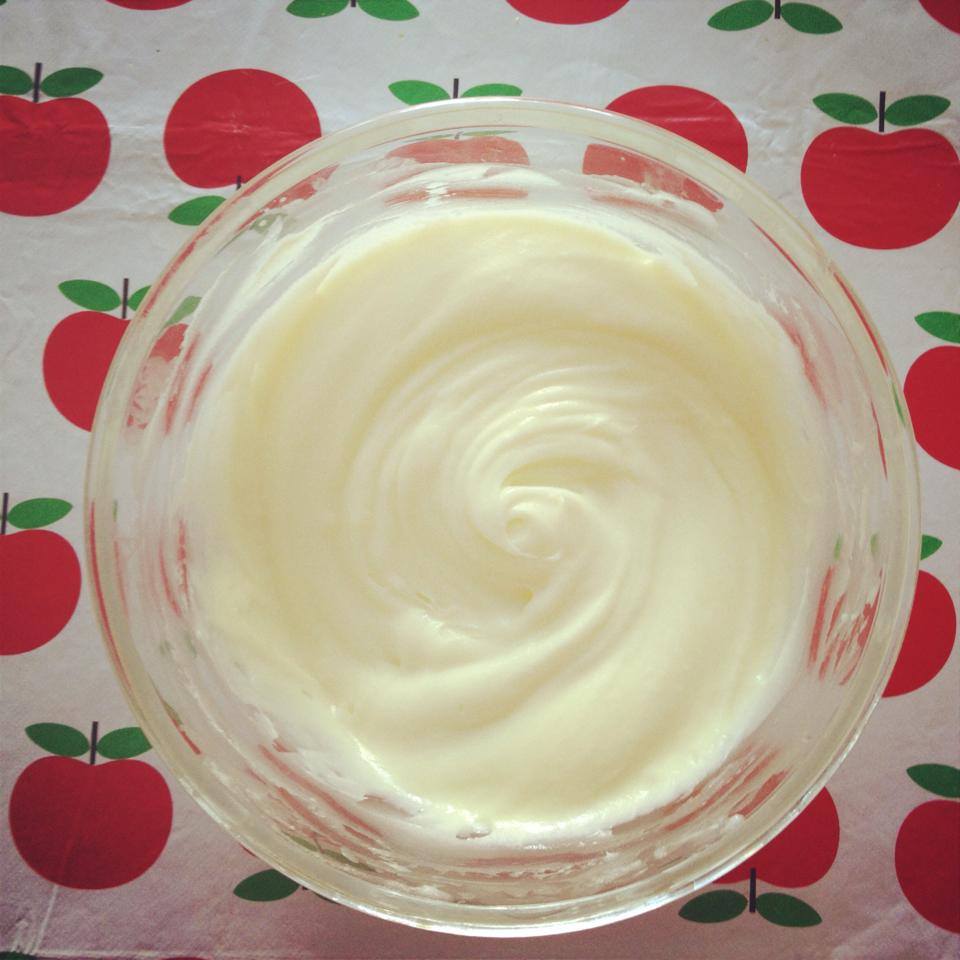 Posted by Stephanie Caley. Posted In : Recipes